Thanks to the San Francisco IEEE chapter for putting on today's Power Systems Seminar. Always great to hear the presentations and meet with my fellow electrical engineers.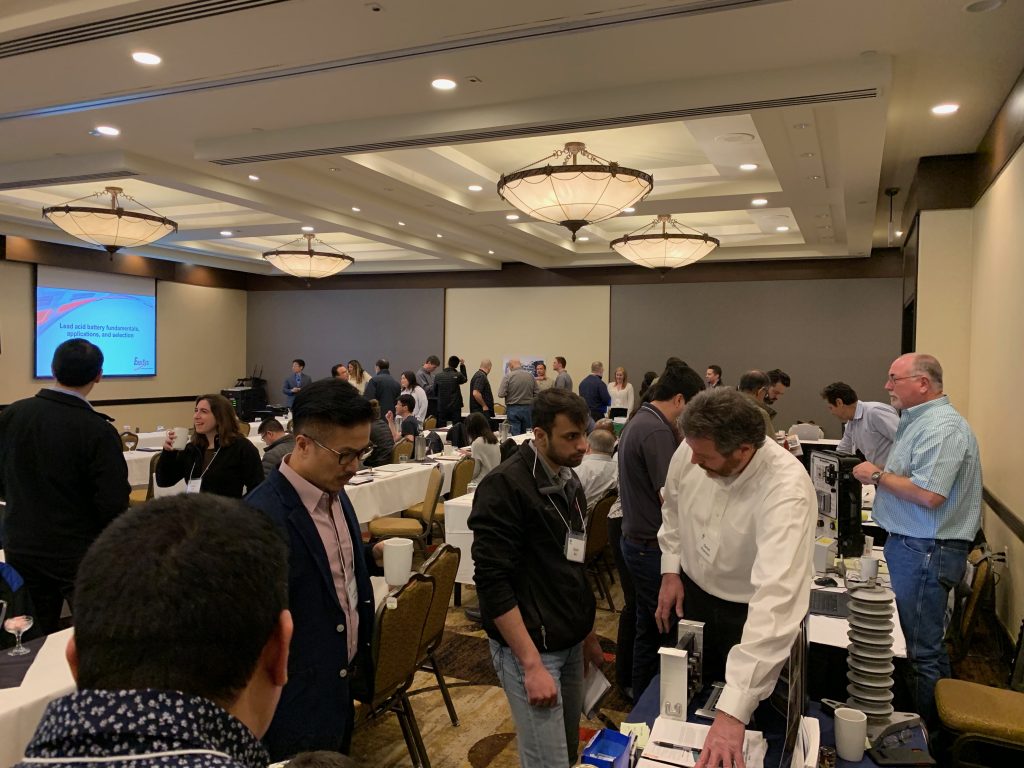 Designing Secure Systems for Power and Lighting Management
This presentation had everyone listening.
In the past few years, cyber/physical security of power and lighting systems has come to the forefront as a critical subject for engineers. Yet, despite its importance, there is still a great deal of mystery as to rules, regulations and best practices to create secure systems to manage power and lighting systems.
In this presentation, Bob Hunter provided the latest national and state standards together with established best practices for incorporating cyber and physical security into your power and lighting projects.
The goal is to equip every participant with a clear checklist of the security requirements they must meet for electrical and lighting system designs.
https://www.alphaguardian.net/
Switchgear Control Power Battery Selection and Sizing
This presentation by John Kim of EnerSys focused on lead acid battery fundamentals, differences between VLA vs VRLA, factors affecting battery performance/life, and battery sizing & selection process. Battery sizing portion included putting a load profile together using design margins and aging factors.
Resource: NERC and IEEE Battery Standards via SBS, LLC
MV VFDs and Drives
This presentation by Tom Farr of Eaton reviewed the application of MV drives and MV Starting Duty Only Drives in Industrial Power systems, with the goal of reducing the total cost of system ownership. MV need min 12 pulse to minimize harmonics.
Resource: SC9000 EP medium voltage variable frequency drive via Eaton.
Resource: Laws of affinity via Grundfos.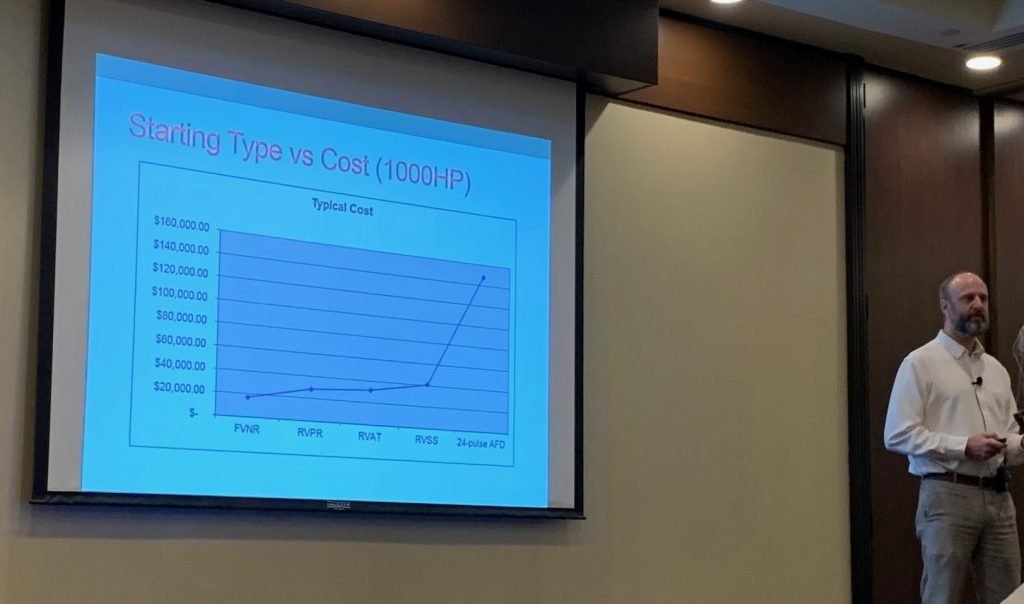 ARC FLASH NFPA 70E / IEEE 1584: Significant Changes
This presentation was given by Marcelo Valdes of ABB Group.
IEEE 1584 is the IEEE Guide to Arc Flash Calculations. Originally published in 2004, this document defines the hazard that workers may encounter when working around live electrical equipment. The document is critical for the proper application of NFPA70E .
The IEEE and the NFPA, several years ago, initiated a project to better understand arcing phenomena and to, potentially, develop a more accurate model. After almost 2000 high current tests the model will soon be published, and the changes are substantial.
The presentation described the new model, the parameters that go into the model and reviewed some of the practical differences the new model may make for arc flash study, maintenance practices, design decisions, and perception of the hazard presented by energized conductors.
Takeaways:
OSHA – This is the 'Law'
NFPA 70E – defines how to meet the 'Law'
Records – Record training, so can refer back to it and can be used to refer to if there is an occurrence.
These are just a few my takeaways. For those who also attended, what did you think?