Why should you go virtual?
At CONTECH-CA, we hold the majority of our meetings virtually, using voice or video conferencing tools. We do this for two reasons. First: Convenience. Virtual meetings are often easier for our busy clients. Similarly, remote meetings allow us to service a number of geographically distant clients. Second: Environmental impact. Virtual meetings don't require real-world commuting, cutting back on all attendees' potential vehicle emissions and traffic congestion.
Now, with the COVID-19 outbreak causing calls for social distancing, virtual meetings are more relevant than ever.
Below, CONTECH-CA founder John Griffiths shares his tips and best practices for conducting virtual meetings that will allow you to connect with clients and other professional associates as effectively as you would in person.
Best practices for virtual meetings
Choose the right platform
Zoom is a great option. It's inexpensive, making it suitable for small business, and works well on a variety of devices, including Mac, PC, and mobile. Because Zoom is widely adopted, many clients are familiar with it.
Other options include GoToMeeting, which is simple to use but pricey. Skype, while free with Windows, can be tricky to use across platforms. FaceTime is another option that is free and easy to set up for multiple users, but limited to Apple devices and doesn't include business-friendly features. Similarly, Google Hangouts is easy to use and free for G-Suite users.
Make it easy to join your meeting
Add a link to your email signature so business associates have one-click access to your virtual meeting space.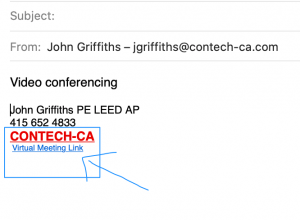 Have complete and accurate meeting information ready to copy and paste into an email or ping.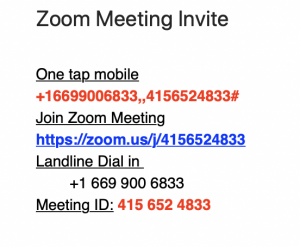 Create a Personal ID you can remember. I use my cell phone number.

Use video to stay connected
Video makes virtual engagements much more meaningful. Most laptops and mobile devices have cameras, meaning most meeting participants should be able to join with video.
Observe good video call etiquette. Look at the camera when you're talking. Mute your audio when you're not talking. Don't eat during the call; if you must, pause your video and audio when you take a bite.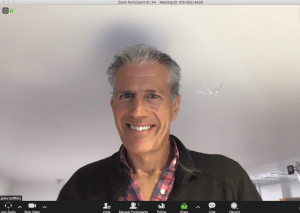 Curate your backdrop and pay attention to lighting. If you're not able to take the call from a place with an attractive background, consider adding virtual background.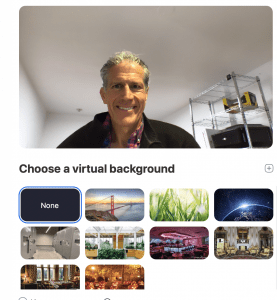 Keep in mind that the background you select should not be distracting.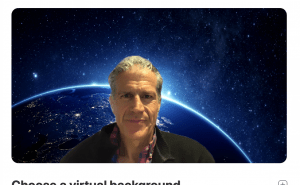 If you're not feeling camera-ready, some meeting apps offer soft-focus video display. Here's how to Touch Up My Appearance on Zoom.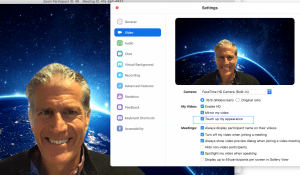 Record your meeting
Recording your call allows you – and your fellow meeting attendees – to refer to the recording later if needed. It also enables you to use some or all of the call content for a podcast or video post.
Use proper recording etiquette. Be sure to let fellow attendees know that you're recording the meeting, and if you decide to share the call beyond the meeting attendees, only do so with explicit permission of attendees. Share the recording with attendees after the meeting has concluded.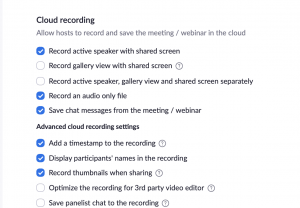 How are you using virtual meetings and video conferencing for your business?
These are just a few of our ideas. We'd love to hear about your best practices and lessons learned.